How to Hold a Business Accountable for Slip and Fall Accidents
Orlando Legal News
A business owner has many liability concerns. A major one is premise liability. When you own a property, you must ensure that your business is free of hazards that could pose a risk for injuries to the public. Falls are the source of many injuries and unintentional deaths each year, with 34,673 lives lost in 2016 from falls at home and at work. The elderly are the highest risk group to experience falls that result in serious injuries. 
Businesses have daily visitors and plenty of foot traffic which puts them at increased risk for falls to happen. When a person slips and falls on another entity's property and is injured as a result, the business is responsible. Injuries can range from broken bones to bruises and lacerations, even head trauma can occur. Sometimes, the injuries that result are so severe that they cause death. 
After a slip and fall accident, the injured party can contact a Florida slip-and-fall injury attorney and file a Florida premise liability claim against the business. Business owners who face such suits may be looking at having their insurance rates increased and costly litigation. 
How do Slip and Fall Accidents Occur?
Many factors can lead to a slip and fall accident at a business. If the property owners don't keep their walkways well-lit, visibility is reduced and can lead to a fall. Spilled liquids on the floor, uneven walkways, and debris on the floor can cause falls. Even lack safety bars, especially near stairs, pose a significant safety risk.
Business owners have a legal obligation to their customers to ensure that their premises are free of dangers that could harm them. When there are a slip and fall accidents at a business, liability can be established in the following ways:
Proving the owners or managers reasonably should have known or did know that there was a situation that posed a risk for injury to customers

The business owner would know that customers would not be aware of the hazard and therefore could not protect themselves

The business owner didn't take reasonable steps to clear the hazard and/or keep their customers safe from it
Do You Need Help with Your Slip and Fall Personal Injury Claim?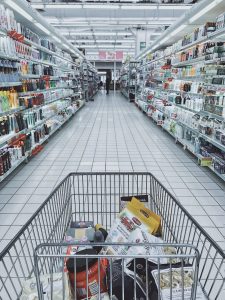 In the state of Florida, it is on the victim to prove that the property owner knew about the hazards which caused their injuries. It is not an easy task to put the pieces together which will prove negligence and liability on the part of the business owner which is why working with an Orlando slip and fall attorney is essential. The attorneys at the Vaughan Law Group have more than 30 years helping victims in the state of Florida see their full legal justice after an accident.
Call our Orlando serious injury attorneys at (407) 648-1426 to discuss your accident experience with one of our caring and compassionate lawyers during a free consultation. Our attorneys at the Vaughan Law Group have experience litigating many types of personal injury claims and have been successful in winning suits against multi-million dollar corporations. We can help you build a successful premise liability claim.