Fort Meade, FL – Fatal Pedestrian Crash at US-17 and Hammock Lake Dr
Orlando Legal News
Fort Meade, FL (August 15, 2020) – Around 4 a.m. this morning, a fatal pedestrian crash took place at an intersection in Fort Meade.
Polk County deputies confirmed that the collision took place at the intersection of US-17 and Hammock Lake Drive. Deputies believe that the pedestrian was struck while crossing the street and that the driver may not have seen them due to their dark clothing.
The pedestrian, who was identified only as a Hispanic male about 60 years old, was pronounced dead at the scene of the accident.
The sheriff's office confirmed that the driver fled the scene of the accident. They do not know who caused the accident but they are looking for more information.
The investigation into the circumstances of the accident continues.
We would like to offer our deepest condolences to the family of the deceased victim at this time.
Pedestrian Accidents in Florida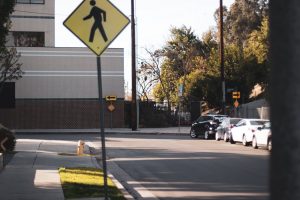 Hundreds of pedestrians lose their lives every year in pedestrian accidents in Florida. In one year's time within the entire state, approximately 470 pedestrians lost their lives due to the negligence of others. Because pedestrians are some of the most vulnerable parties on our roads, they are most likely to sustain some of the most horrific harm. Pedestrian accidents account for over 20% of fatal accidents that take place within the state. If you have lost someone you love in an accident, you may be wondering what options are available for you. Suffering the loss of a loved one might be one of the most devastating things that you have ever faced. It is essential that you speak with an attorney who has handled claims like these in the past.
Most pedestrian accidents are completely preventable. However, some of these accidents continue to happen when drivers are not paying close attention to the roads around them. Families who have suffered the loss of a loved one may wonder where they should turn after an accident that is not their fault. If you have lost somebody close to you, you may wonder how you will be able to move forward on both financial and emotional levels. You should never have to worry about the financial aftermath of an accident as you grieve the loss of your loved one. If you have suffered a fatal collision and wonder where you and your family should turn, it is essential that you seek the help of a wrongful death attorney in Florida immediately.
At Vaughan Law Group, our personal injury attorneys have fully dedicated ourselves to wrongful death claims for families who have suffered extreme losses. We understand how overwhelming it can be to deal with an accident and we are here for you every step of the way as you navigate the legal system for the first time. You may find that you are eligible for aspects like medical expenses, lost income, funeral costs, and more. If you have lost a loved one in an accident and you are unsure about where to turn, please contact a pedestrian accident attorney in Florida at (407) 648-1426 for the help you deserve.
Note: The information available within these posts has been supplied from outside sources for use by Vaughan Law Group. As such, all information has not been independently verified but has instead been gathered from news bulletins and other secondary sources. If any of the information listed within is incorrect or you would like to have the post removed, please contact our law firm as soon as possible so that we can make corrections or remove the post.
 Disclaimer: At Vaughan Law Group, our attorneys wish to provide useful information to families who have found themselves in similar situations after an accident. We would also like to honor victims who have received injuries or have lost their lives in Florida accidents. The photographs depicted in these posts are not representative of the actual accident scene.