Winter Park, FL – Hit-and-Run Crash at Aloma Ave and Ellendale Dr
Orlando Legal News
Winter Park, FL (November 12, 2020) – On Thursday morning, November 12, a hit-and-run crash occurred at an intersection in Winter Park.
Though few details have been released regarding the circumstances of the crash, police confirmed that two vehicles collided at the intersection of Aloma Avenue and Ellendale Drive for reasons that are not yet known. One of the vehicles fled the scene of the accident after it occurred, leaving the other damaged vehicle behind.
Paramedics and numerous other responders were immediately dispatched to the scene of the accident. One or more victims in the vehicle that remained at the scene were injured as a result of the accident.
The intersection was blocked in the area for an extended period of time.
No further details have been released. The investigation continues.
Our thoughts are with the injured victims and their families in hopes of a full recovery.
Car Accidents in Florida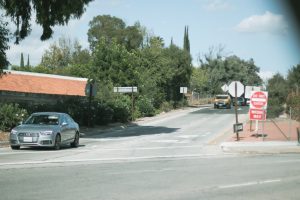 Hit-and-run crashes are more common in Florida than in many other states within the U.S. In 2016, it was reported that Florida experienced 206 hit-and-runs involving fatalities, with thousands leading to injuries. Many victims will be left wondering where they can turn after they have been harmed as a result of a collision that was caused by the outright negligence of another party. If you have suffered losses due to a hit-and-run accident and know that another party is to blame, you have options.
Florida car accidents happen due to many reasons. Hit-and-run drivers sometimes flee the scene of an accident due to the fact that they were engaged in reckless acts such as distracted driving, drunk driving, speeding, and many other aspects. If you have been harmed in a collision that is not your fault, you should always speak with a dedicated attorney who can help you navigate the legal system. Not only will you be able to meet deadlines that are expected of you, but you will find evidence that can help you be successful in your personal injury claim.
Our attorneys at Vaughan Law Group have assisted those injured in serious car accidents throughout the years. We understand how overwhelmed you may be feeling after an accident that is not your fault. The aftermath of a collision can affect you on physical, emotional, and financial levels. Our attorneys will assist you along the often-problematic path toward compensation for a wide array of losses. If you have been injured, you may have questions that only we can answer. Please do not hesitate to contact an accident attorney in Florida at (407) 648-1426 to find out what options are available for you.
Note: The information available within these posts has been supplied from outside sources for use by Vaughan Law Group. As such, all information has not been independently verified but has instead been gathered from news bulletins and other secondary sources. If any of the information listed within is incorrect or you would like to have the post removed, please contact our law firm as soon as possible so that we can make corrections or remove the post.
 Disclaimer: At Vaughan Law Group, our attorneys wish to provide useful information to families who have found themselves in similar situations after an accident. We would also like to honor victims who have received injuries or have lost their lives in Florida accidents. The photographs depicted in these posts are not representative of the actual accident scene.