DeBary, FL – Fatal Crash at Fort Florida Rd and 15th St Intersection
Orlando Legal News
DeBary, FL (November 11, 2020) – Around 5 p.m. on Tuesday evening, November 10, a fatal crash occurred at an intersection in DeBary.
According to the Volusia County Sheriff's Office, the accident took place at the intersection of Fort Florida Road and 15th Street. For reasons that are not yet known, a pickup truck and a dump truck collided head-on with one another in the area.
Paramedics and numerous other responders were dispatched to the scene of the accident. The pickup truck driver was pronounced dead at the scene, though his identity is not known. The driver of the dump truck did not have injuries.
Traffic was closed down on Fort Florida Road until police were able to clear the scene.
No further details have been released but the investigation into the accident continues.
We would like to offer our deepest condolences to the family of the deceased victim at this time.
Truck Accidents in Florida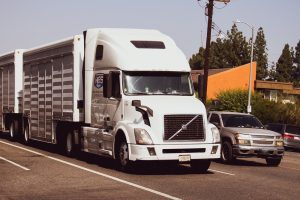 In one year's time, approximately 3,000 lives are taken due to horrific Florida accidents. Out of these accidents, a percentage involves trucks. Though truck drivers are known for being some of the safest drivers on our roads. This means that truck accidents are less likely to occur within the state but, when they do occur, they lead to some of the most catastrophic results. If you have lost somebody you love in one of these accidents, you may wonder what options you have moving forward.
Trucks are some of the largest vehicles on our roads, which means that they are capable of causing some of the worst harm. Truck accidents are also known for being some of the most complex accidents due to the fact that they could involve multiple different parties and regulations. Some of the parties who could be liable for these accidents include truck drivers, trucking companies, cargo loaders, and more. If you can show that another party is to blame for your accident, you can be successful in your Florida truck accident case moving forward.
At Vaughan Law Group, our Florida accident attorneys are here to help you every step of the way after you have been harmed in a truck accident. As you grieve the loss of your loved one, you may wonder how you can move forward on a financial level. This might be one of the most challenging things that you have ever experienced, which is why we are here for you and will help you work toward compensation. Please do not hesitate to contact a truck accident attorney in Florida at (407) 648-1426 for more information on how we can help you.
Note: The information available within these posts has been supplied from outside sources for use by Vaughan Law Group. As such, all information has not been independently verified but has instead been gathered from news bulletins and other secondary sources. If any of the information listed within is incorrect or you would like to have the post removed, please contact our law firm as soon as possible so that we can make corrections or remove the post.
 Disclaimer: At Vaughan Law Group, our attorneys wish to provide useful information to families who have found themselves in similar situations after an accident. We would also like to honor victims who have received injuries or have lost their lives in Florida accidents. The photographs depicted in these posts are not representative of the actual accident scene.