Orlando, FL – Officer Injured in Possible DUI Accident on Pine Hills Rd
Orlando Legal News
Orlando, FL (March 20, 2020) – Yesterday morning, March 19, an officer was injured in a possible DUI accident on Pine Hills Road.
According to the Florida Highway Patrol, the 25-year-old deputy who is with the Orange County Sheriff's Office, was driving on Pine Hills Road near SR-408 and had his emergency lights activated. The driver of a Cadillac SUV struck his cruiser, sending it into a nearby light pole.
The deputy and the driver of the Cadillac were both hospitalized nearby. Police confirmed that the 33-year-old was showing signs of intoxication.
The parties are expected to recover from their injuries.
At this time, an investigation into the accident continues.
Our thoughts are with the injured victim and their family in hopes of a full recovery.
DUI Accidents in Florida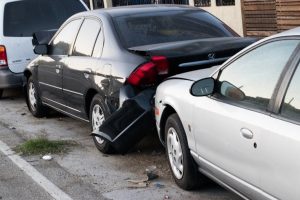 Alcohol consumption leads to a wide array of accidents each year in the state of Florida. Between the years 2003 and 2012, it was reported that 8,476 people were killed in Florida car accidents involving drunk drivers. These accidents usually lead to devastating results and put many lives at risk. If you have been injured in an accident due to the negligence of a DUI driver, you should always speak with a car accident attorney in Florida immediately.
Our attorneys at Vaughan Law Group work diligently to ensure that the victim's rights are protected after a life-altering accident. We will stand by your side as you navigate the legal system and work toward results after being harmed by a reckless driver. If you have been injured and you are unsure of where to turn, please contact our accident attorneys at (407) 648-1426.
Note: The information available within these posts has been supplied from outside sources for use by Vaughan Law Group. As such, all information has not been independently verified but has instead been gathered from news bulletins and other secondary sources. If any of the information listed within is incorrect or you would like to have the post removed, please contact our law firm as soon as possible so that we can make corrections or remove the post.
Disclaimer: At Vaughan Law Group, our attorneys wish to provide useful information to families who have found themselves in similar situations after an accident. We would also like to honor victims who have received injuries or have lost their lives in Florida accidents. The photographs depicted in these posts are not representative of the actual accident scene.