Ocoee, FL – Multi-Vehicle Collision with Damages on FL-429
Orlando Legal News
Ocoee, FL (March 12, 2020) – Around 9 a.m. yesterday morning, Orange County authorities responded to the scene of a multi-vehicle collision on FL-429.
Police did not comment on the exact circumstances of the collision but it is believed that multiple vehicles collided in the southbound lanes of FL-429 around the area of West Road.
The left lane of traffic was blocked for a period of time due to the severity of the accident. Various emergency responders, including paramedics, were present at the scene of the accident.
Injuries were reported but, unfortunately, we do not know the extent of the injuries.
The investigation into the circumstances of the collision continues.
Our thoughts are with the injured victims and their families in hopes of a full recovery.
Car Accidents in Florida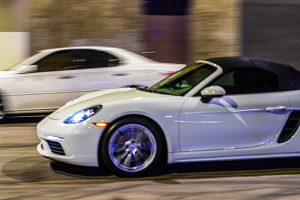 Statewide, approximately 650 car accidents occur in Florida each day, sending hundreds of victims to the hospital with both minor and catastrophic results. The aftermath of a car accident can be overwhelming for a victim physically, emotionally, and financially. Many victims wonder what options are available for them as they work through their recovery. It is imperative that victims speak with a car accident attorney in Florida immediately following their accident.
At Vaughan Law Group, our dedicated and experienced attorneys have a deep understanding of the many laws that apply to Florida accident cases. Our team is fully committed to helping you achieve compensation for lost wages, medical bills, and many other aspects. If you have been harmed in an accident that is not your fault, please contact our law firm in Florida at (407) 648-1426.
Note: The information available within these posts has been supplied from outside sources for use by Vaughan Law Group. As such, all information has not been independently verified but has instead been gathered from news bulletins and other secondary sources. If any of the information listed within is incorrect or you would like to have the post removed, please contact our law firm as soon as possible so that we can make corrections or remove the post.
Disclaimer: At Vaughan Law Group, our attorneys wish to provide useful information to families who have found themselves in similar situations after an accident. We would also like to honor victims who have received injuries or have lost their lives in Florida accidents. The photographs depicted in these posts are not representative of the actual accident scene.