Cocoa, FL – Car Accident at King St and Clearlake Rd Intersection
Orlando Legal News
Cocoa, FL (October 1, 2020) – Around 4:30 p.m. on Thursday afternoon, October 1, a car accident with injuries took place at an intersection in Cocoa.
According to police, the accident took place at the intersection of King Street and Clearlake Road when two vehicles collided with each other. The circumstances leading up to the accident are not yet known but it is believed that the vehicles entered the intersection at the same time.
Paramedics, fire crews, and numerous other responders were present at the scene of the accident where they assisted those with injuries. The injured victims, who have not yet been identified, were taken to the hospital for treatment of their injuries.
The roadway was closed down at the intersection for an extended period of time.
No further details have been released but the investigation continues.
Our thoughts are with the injured victims and their families in hopes of a full recovery.
Car Accidents in Florida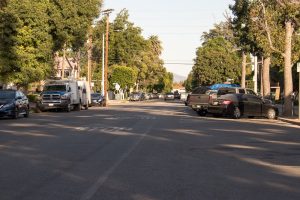 Hundreds of thousands of people are injured in Florida car accidents due to the carelessness of others. Though these accidents happen in many different areas in Florida, intersections are among some of the most severe. In the blink of an eye, your life could be turned upside-down by an accident caused by another party. This is the unfortunate reality for over 2.5 million people involved in intersection accidents in the U.S. every year. Though many people believe that intersection accidents are always minor in nature, this is not the reality of the situation. You could be severely injured as one of these life-altering accidents, which is why you should have legal help by your side.
Florida car accidents are known for being some of the most catastrophic accidents in the entire U.S., with car accidents standing at the top of the list for states with the most injuries caused by accidents. If you have been harmed by an accident that is not your fault, you have many options for recovery and should have an experienced Florida personal injury attorney by your side. Some of the most common injuries that stem from these accidents include whiplash injuries, TBIs, fractures, organ damage, and more. It is important that you act quickly to retain your rights during these challenging times.
At Vaughan Law Group, our skilled and resourceful accident attorneys are here for you after you have suffered devastating losses as a result of a car accident in Florida. Many injuries will cause victims to spend time away from work as they recover in the hospital and face bills that continue to pile up against them. If you have been injured in an accident and know that another party is to blame, you should always have the dedicated help of an attorney to protect your rights every step of the way. We will ensure that you have the resources to move forward in your dire time of need. Please do not hesitate to contact an accident attorney in Florida at (407) 648-1426 for more information on your options at this time.
Note: The information available within these posts has been supplied from outside sources for use by Vaughan Law Group. As such, all information has not been independently verified but has instead been gathered from news bulletins and other secondary sources. If any of the information listed within is incorrect or you would like to have the post removed, please contact our law firm as soon as possible so that we can make corrections or remove the post.
 Disclaimer: At Vaughan Law Group, our attorneys wish to provide useful information to families who have found themselves in similar situations after an accident. We would also like to honor victims who have received injuries or have lost their lives in Florida accidents. The photographs depicted in these posts are not representative of the actual accident scene.