Can Florida Tourists File an Injury Claim for Compensation?
Orlando Legal News
Florida is an inviting state for many to come and explore. The beaches are some of the most beautiful anywhere in the world. The vast number of lakes and exciting attractions put Florida just second behind California as the most visited state. There were over 130 million people that came to the sunshine state in 2019. 
If you visit Florida, it is likely that you will need transportation at some point. You may opt for a rideshare service or a taxi, or you may have even driven your own vehicle to the state. Potentially, you flew in and decided to rent a car to get you from place to place. Driving in Florida, like driving anywhere, comes with risks. Specifically, if you are unfamiliar with the area, you will have to stay more alert to road signs and directions. You may also be driving in areas where there is high foot traffic and other vehicles on the roads. 
Even though vacationers do not think of Florida car accidents when they decide to visit the state, these incidents can still take place. Traffic accidents in Orlando are not just reserved for year-round residents. They can also happen to tourists. If you were injured in a car accident while you were visiting the Sunshine state, the Orlando car accident attorneys at the Vaughan Law Group can help you recover money to pay for your damages.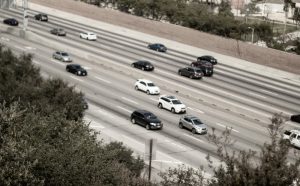 What Happens if You Are in a Car Accident While Visiting Florida?
There is an expectation that all drivers in the state will be responsible cautious while operating their motor vehicles to reduce the chances of a crash happening. Under the law, it is necessary for drivers to have automobile insurance in Florida. Without insurance, it is illegal to drive a car.
When you are injured in a crash by a Floridian, you can have a portion of your medical bills paid. It is possible to have as high as 80% of those costs up to $10,000 recovered from Personal Injury Protection insurance. Should a death occur in a Florida car accident, then families of the deceased can obtain $5,0000 from PIP. Even if you are renting a car and get into a collision, it is possible to be covered by PIP insurance.
Furthermore, Florida is a no-fault state, which means that in general, it is possible to retain coverage regardless of who was responsible for the crash. When another party behaved in a completely irresponsible way and that is why the crash happened, however, then you may be able to show that they were negligent. If you can do that, you can then file a Florida personal injury claim for compensation against them.
Speak to an Orlando Car Accident Attorney Today
It is important to understand your rights after a crash in Florida. The personal injury claim process can be confusing, especially if you are from out-of-town and do not know the local laws. Call the Orlando personal injury attorneys to schedule a free consultation to discuss your case at (407) 648-1426.