Which Cars are the Safest for Teens in 2020?
Orlando Legal News
Florida car accidents have the potential to cause immense distress, misery, and trauma. No person involved in a crash walks away without sustaining some amount of shock, at the very least. In a country of more than six million car accidents taking place annually, and teens aged 16-19 being the most prone to accidents more than any other age range, it can be a scary time for parents of new drivers.
Teens have the highest rate of car accidents which also result in death more so than any other type of accident they can be involved in. There are certain statistics we know about teen drivers including that the age group of 16-19 year-old-teens is three times more likely to lose their life in a fatal car accident than drivers who are older than 19. Proper training and parents making a concerted effort to act as role models when they drive with their children in the car can help the problem.
What Cars Provide the Most Safety for Teens in 2020?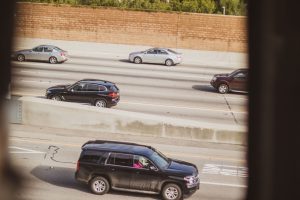 While no accident can be completely prevented and no amount of safety technology can shield our children from being hurt in an accident, newer cars with the most modern safety technologies improve their chances of being safe while driving. For many new drivers, it is an older, used car as their first automobile. The problem with giving a teen an older vehicle is that it will be lacking the advanced safety features that newer models have, which could save their life in the event of an automobile accident.
If you are a parent shopping around and doing your research on the costs and best models of cars available in 2020 for your teen, the following list put together by the combined efforts of Consumer Reports and the Insurance Institute for Highway Safety may be helpful:
Small Sedans:
Honda Insight

Mazda 3

Toyota Corolla
Mid-Sized Sedans:
Subaru Legacy 

Honda Accord

Mazda 6

Nissan Altima

Subaru Outback
Small SUVs
Mazda CX-3

Subaru Forester

Mazda CX-5

Chevrolet Equinox LT

Honda CR-V 

Lexus UX

Kia Sportage SX  Turbo

Toyota Rav 4 Hybrid Limited
Mid-Sized SUVs
Hyundai Santa Fe

Mazda CX-9
Studies show that larger cars provide more protection than their smaller counterparts, and when new drivers don't have other teen passengers they reduce their risk for getting into an accident substantially. No matter what size car you decide to purchase, knowing which cars are rated as the safest can help you make an informed decision for what will work best for your child and your family.
Speak with a Florida Personal Injury Attorney?
The Florida automobile accident attorneys at Vaughan Law Group can help you if you or a loved one was injured in a Florida car accident. We will discuss your accident situation with you during a completely free consultation. Our aggressive team of talented Orlando personal injury attorneys provides the highest quality legal counsel to every victim of a Florida injury accident. To have your case reviewed and all of your questions answered, call the Orlando serious injury attorneys at Vaughan Law Group today at (407) 648-1426.