Union Park, FL – Car Accident at Rouse Rd and J Blanchard Trl
Orlando Legal News
Union Park, FL (August 7, 2020) – This afternoon, a car accident with injuries was reported at an intersection in Union Park.
The accident, which took place around 2 p.m., happened at the intersection of Rouse Road and J. Blanchard Trail. Though few details have been released regarding the accident, it is believed that two vehicles entered the intersection at the same time. This caused them to collide, leading to serious damages.
Paramedics and fire crews assisted those with injuries. EMS crews in Union Park responded to the scene of the accident and helped those with injuries. The injured parties were taken to the hospital for treatment of their injuries, though it is not known how many were hospitalized.
The roadway was blocked in the area of the intersection for an extended period of time. Police quickly worked to reopen the scene.
No further details have been provided. The investigation into the circumstances of the accident continues.
Our thoughts are with the injured victims and their families in hopes of a full recovery.
Car Accidents in Florida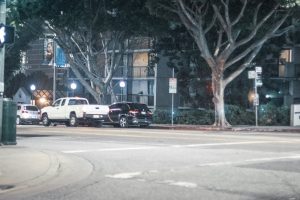 In one day's time in Florida, over 1,100 car accidents take place. These accidents happen due to a wide array of reasons including distracted driving, drunk driving, speeding, and other related aspects. Millions of intersection accidents take place in the state of Florida due to the negligence of others. In fact, in just one recent year, over 2.5 million intersection accidents occurred due to drivers acting in a reckless fashion. If you have been injured and you are unsure of where to turn, it is important to note that you have a variety of options available for you as you navigate the legal system.
Nothing is as devastating as being injured in a Florida car accident and not being sure about where you can turn. With deadlines looming overhead and the insurance company making calls to your home after you have been injured, you may be feeling overwhelmed and unsure of where to turn. An attorney can guide you through Florida car accident laws and assist you as you make decisions on your path toward compensation. It is important that you have an attorney on your side who can help you with your personal injury claim when you are feeling helpless and confused.
At Vaughan Law Group, our Florida accident attorneys have aggressively fought to protect the rights of those injured in life-altering car accidents within the state. We understand that you are likely feeling overwhelmed on emotional, physical, and financial levels. If you have been injured and you are unsure of where to turn, it is important to act quickly and retain legal help. This way, you can hold a party liable for the pain that they have caused you so that you are not feeling so alone. Our attorneys are here to extend a helping hand in your time of need. Please do not hesitate to contact an accident attorney at (407) 648-1426 to find out what options are available for you at this time.
Note: The information available within these posts has been supplied from outside sources for use by Vaughan Law Group. As such, all information has not been independently verified but has instead been gathered from news bulletins and other secondary sources. If any of the information listed within is incorrect or you would like to have the post removed, please contact our law firm as soon as possible so that we can make corrections or remove the post.
 Disclaimer: At Vaughan Law Group, our attorneys wish to provide useful information to families who have found themselves in similar situations after an accident. We would also like to honor victims who have received injuries or have lost their lives in Florida accidents. The photographs depicted in these posts are not representative of the actual accident scene.