Orlando, FL – Two Seriously Injured in Rollover Crash on S Orange Ave
Orlando Legal News
Orlando, FL (November 4, 2020) – Around 1:30 a.m. on Wednesday morning, November 4, two people were critically injured in a rollover crash.
According to the Orlando Police Department, the crash occurred at 1000 South Orange Avenue when a vehicle was trying to merge and was suddenly struck by another vehicle. Due to the force of the collision, one of the vehicles was sent flipping over numerous times.
Two occupants inside the vehicle that rolled over were trapped and had to be extricated. They were taken to a local hospital in critical condition.
Due to the severity of the crash, roads in the area were closed until 6 a.m. This led to massive delays in the area for some time until the vehicles were cleared from the road.
The investigation into the circumstances of the accident continues.
Our thoughts are with the injured victims and their families in hopes of a full recovery.
Car Accidents in Florida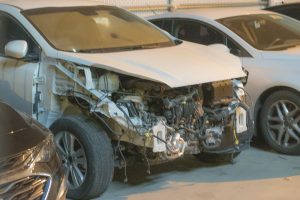 Rollover accidents are some of the most severe accidents that occur on our roads every year in the state of Florida. In just one recent year's time, it was estimated that approximately 2% of car accidents were rollover accidents. These accidents are known for being some of the most catastrophic on our roads and capable of causing immense harm. If you have been injured in a car accident caused by another party and you are able to show that the party is to blame, you should speak with an accident attorney.
Florida car accidents happen in the blink of an eye and cause injuries to many victims each year. In just one recent year's time, it was estimated that approximately 254,000 people were injured in car accidents that were caused by other parties. Some of the most common causes include driver distractions, drunk driving, speeding, and more. Being injured in a car accident can have a huge and lasting impact on every aspect of your life. It is imperative that you seek the help of a car accident attorney in Florida who can help you every step of the way when it comes to your claim.
At Vaughan Law Group, our skilled and resourceful Florida accident attorneys are here to help you after an accident that is not your fault. We will diligently assist you along the path toward justice and compensation for a wide array of aspects as you attempt to get back on your feet both physically and financially. We believe that an at-fault party should be fully responsible for the harm that they have caused you in an accident. Please do not hesitate to contact an accident attorney in Florida at (407) 648-1426 for more information on your legal options.
Note: The information available within these posts has been supplied from outside sources for use by Vaughan Law Group. As such, all information has not been independently verified but has instead been gathered from news bulletins and other secondary sources. If any of the information listed within is incorrect or you would like to have the post removed, please contact our law firm as soon as possible so that we can make corrections or remove the post.
 Disclaimer: At Vaughan Law Group, our attorneys wish to provide useful information to families who have found themselves in similar situations after an accident. We would also like to honor victims who have received injuries or have lost their lives in Florida accidents. The photographs depicted in these posts are not representative of the actual accident scene.