Orlando, FL – Man Killed in Fatal Pedestrian Accident on US-17
Orlando Legal News
Orlando, FL (August 27, 2020) – Around 9:30 p.m. last night, August 26, a man was killed in a fatal pedestrian accident in Orlando.
According to the Florida Highway Patrol, the accident took place on US-17 (Orange Blossom Trail) around the area of Oak Ridge Road.
The man, who has only been identified as a 54-year-old local, was allegedly crossing the roadway when he was suddenly struck by a vehicle being driven by a 23-year-old woman from Orlando. The woman stopped at the scene of the accident and was not injured.
According to responding paramedics, the pedestrian was rushed to the hospital, and tragically passed away while there.
Due to the severity of the collision, the roadway was blocked in the area for an extended period of time.
No further details have been released. The investigation continues.
We would like to offer our deepest condolences to the family of the deceased victim at this time.
Pedestrian Accidents in Florida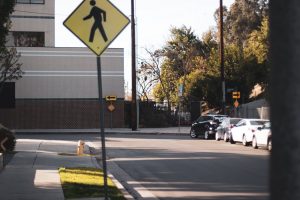 Pedestrians are killed every single week in Florida, putting the state near the top of states with the most accidents. In just one year's time in the entire state of Florida, approximately 470 pedestrians were killed in horrific and life-altering accidents due to the negligence of others. Pedestrian accidents account for approximately 20% of fatal accidents that occur within the state. If you have lost somebody you love in a fatal pedestrian accident, you might be feeling helpless and alone at times. It is normal to feel confused about where you can turn after you have suffered from these devastating losses. This is especially true if you are unsure about how you will handle the bills that continue to pile up against you. If you have been injured, you should immediately turn to the help of an attorney in your time of need.
Pedestrian accidents are completely preventable when drivers pay close attention to the roads around them. In the blink of an eye, a driver who is distracted by many outside forces may fail to see somebody crossing the street in front of them. Drivers are always supposed to stay aware and understand that there are many dangerous places for pedestrians on our roadways. If you have lost somebody you love, you may wonder how you can move forward with the compensation you deserve in your time of need. You should never have to feel helpless as you are grieving your losses. It is imperative that you speak with a pedestrian accident attorney about your Florida wrongful death claim.
Our accident attorneys at Vaughan Law Group are here to help you and your family after you have lost somebody you love in an unexpected pedestrian accident. We understand that there is nothing as tragic as losing somebody close to you in an accident that was not their fault. You should never have to worry about how you will afford to keep up with the bills during these devastating times. We are here for you. Please contact an accident attorney in Florida to find out how we can assist you at (407) 648-1426.
Note: The information available within these posts has been supplied from outside sources for use by Vaughan Law Group. As such, all information has not been independently verified but has instead been gathered from news bulletins and other secondary sources. If any of the information listed within is incorrect or you would like to have the post removed, please contact our law firm as soon as possible so that we can make corrections or remove the post.
 Disclaimer: At Vaughan Law Group, our attorneys wish to provide useful information to families who have found themselves in similar situations after an accident. We would also like to honor victims who have received injuries or have lost their lives in Florida accidents. The photographs depicted in these posts are not representative of the actual accident scene.