Orlando, FL – 1 Killed in Fatal Motorcycle Accident on FL-500
Orlando Legal News
Orlando, FL (March 18, 2020) – Around 2:20 p.m. on Tuesday, March 17, one person was killed in a fatal motorcycle accident on FL-500 in Orlando.
Police confirmed that a 55-year-old man from Clermont was headed northbound in a Van on the highway while a 38-year-old identified as Steven Winters was headed southbound on a motorcycle.
The driver of the van ran a stop sign as the van was making a left turn. The front of the motorcycle struck the right side of the van.
Winters was rushed to the hospital but he was pronounced dead while there.
Charges are pending against the driver of the van. The investigation remains ongoing by the Florida Highway Patrol.
We would like to offer our deepest condolences to the family of the deceased victim at this time.
Motorcycle Accidents in Florida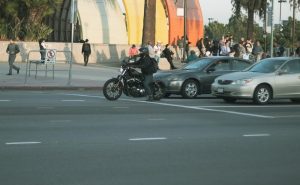 Motorcyclists are some of the most vulnerable parties on our roads who are prone to the worst harm when an accident occurs involving a passenger vehicle. In just 2015 alone, it was reported that approximately 606 motorcyclists lost their lives in accidents within the entire state of Florida. Losing a loved one might be one of the most difficult things that you have ever endured, which is why you should always be prepared to speak with a wrongful death attorney in your time of need.
At Vaughan Law Group, our accident attorneys understand how overwhelmed you may be feeling after a serious accident that has taken your loved one. We will help you gain compensation for aspects like medical bills, funeral costs, pain and suffering, and a wide array of other related aspects. Losing a loved one in an accident can be life-altering but you do not have to stand alone at this time. Please contact our attorneys in Florida at (407) 648-1426 for the help you deserve.
Note: The information available within these posts has been supplied from outside sources for use by Vaughan Law Group. As such, all information has not been independently verified but has instead been gathered from news bulletins and other secondary sources. If any of the information listed within is incorrect or you would like to have the post removed, please contact our law firm as soon as possible so that we can make corrections or remove the post.
Disclaimer: At Vaughan Law Group, our attorneys wish to provide useful information to families who have found themselves in similar situations after an accident. We would also like to honor victims who have received injuries or have lost their lives in Florida accidents. The photographs depicted in these posts are not representative of the actual accident scene.