Hernando, FL – Child Killed in Pedestrian Accident in Parking Lot
Orlando Legal News
Hernando, FL (November 9, 2020) – Around 2:20 p.m. on Thursday, November 5, a child was killed in a pedestrian accident in Hernando.
The accident happened in an unidentified parking lot, according to the Florida Highway Patrol. Officials confirmed that a 49-year-old woman was backing up a pickup truck in the parking lot when she struck a 1-year-old that was walking behind her for unknown reasons.
The 1-year-old boy was rushed to a local hospital but was pronounced dead due to traumatic injuries.
Police did not say if the driver of the pickup truck will be charged for her role in the accident.
No further details have been released but the investigation into the accident continues.
We would like to offer our deepest condolences to the family of the deceased victim at this time.
Pedestrian Accidents in Florida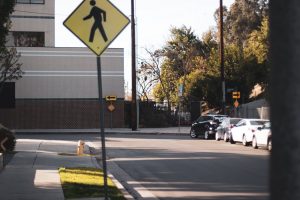 Pedestrian accidents are some of the most life-altering accidents on Florida roads. In one recent year, it was determined that approximately 20% of fatal accidents involved pedestrians. Many families lose loved ones in pedestrian accidents every year in the state of Florida. If you have suffered the loss of a loved one, you may wonder what options are available for you. This is especially true if the loss of your loved one has taken a huge emotional and financial toll on your life.
Fatal pedestrian accidents occur in the blink of an eye every single week in the state of Florida. The truth is, these accidents can typically be prevented when drivers are focused on the roads before them. If you have lost somebody you love in a Florida pedestrian accident, you may wonder how you can move forward with your claim. As you are grieving the loss of a loved one, our attorneys believe that you should never have to worry about how you will afford to pay for the financial aspects that continue to pile up against you. Speaking with a Florida wrongful death attorney is one of the best decisions that you can make.
At Vaughan Law Group, our skilled and resourceful accident attorneys understand how difficult it can be to suffer the loss of a loved one. You may be left feeling devastated as you attempt to move forward as you grieve the sudden loss of somebody who was closest to you. Our attorneys will help you work toward compensation for a wide array of losses such as medical expenses, funeral costs, pain and suffering, and so much more. We are here for you in your time of need. Please contact a Florida accident attorney at (407) 648-1426 to find out what options are available for you in your time of need.
Note: The information available within these posts has been supplied from outside sources for use by Vaughan Law Group. As such, all information has not been independently verified but has instead been gathered from news bulletins and other secondary sources. If any of the information listed within is incorrect or you would like to have the post removed, please contact our law firm as soon as possible so that we can make corrections or remove the post.
 Disclaimer: At Vaughan Law Group, our attorneys wish to provide useful information to families who have found themselves in similar situations after an accident. We would also like to honor victims who have received injuries or have lost their lives in Florida accidents. The photographs depicted in these posts are not representative of the actual accident scene.