Clermont, FL – Teen Killed in Fatal Truck Accident at US-27 and Hooks St
Orlando Legal News
Clermont, FL (September 22, 2020) – Around 2:30 a.m. on Tuesday morning, September 22, a teen was killed in a fatal truck accident at a Clermont intersection.
The accident took place in the southbound lanes of US-27 at the intersection with Hooks Street. Though few details concerning the accident have been released, it is believed that a vehicle with teens became involved in an accident with a Penske box truck, leading to severe damages.
Police confirmed that a teen boy was killed as a result of the accident and three others were hospitalized with injuries. The victim who passed away was a passenger in the vehicle and died at the scene.
One of the passengers and the teen driver were taken to the hospital with critical injuries. The other teen suffered from life-threatening injuries. They all remain in the hospital at this time.
The two men inside the truck did not have injuries and remained at the scene of the crash so that they could cooperate with the police.
Southbound lanes of the roadway near the intersection were blocked for some time.
No further details have been released but the investigation continues.
We would like to offer our deepest condolences to the family of the deceased victim at this time. Our thoughts are with the injured victims and their families in hopes of a full recovery.
Truck Accidents in Florida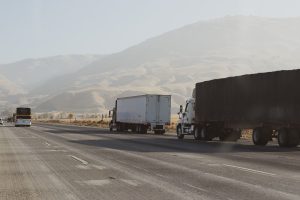 Truck accidents are among the most severe accidents that occur on our roads in the entire state of Florida. In just one year's time, over 3,000 lives are taken due to horrific accidents within the state. Because trucks are some of the largest vehicles on our roads, they are known for causing some of the most horrific and permanent harm in the event of an accident. Losing somebody you love in a truck-related collision may be one of the most traumatic and devastating things that you have ever experienced. It is important that you have legal help by your side as you navigate the legal system.
Truck accidents are known for being some of the most complex accidents on our roads, even though truck drivers are heralded as some of the safest drivers in the country. Though many people blame truck drivers in the midst of these complex accidents, they are not always the parties at fault for an accident. There are many other individuals and entities who could be held liable including truck companies, manufacturers, cargo loaders, and more. If you believe that a party is at fault for a Florida truck accident and you are unsure of where you can turn, it is essential that you have the help of an attorney by your side.
Our Florida wrongful death attorneys at Vaughan Law Group are here to help you after you and your family have suffered the loss of a loved one in an accident. As you grieve your losses, we believe that you should never stand alone. You have many rights to compensation as you navigate the legal system for the first time. Please contact an accident attorney in Florida at (407) 648-1426 for more information on how we can help you.
Note: The information available within these posts has been supplied from outside sources for use by Vaughan Law Group. As such, all information has not been independently verified but has instead been gathered from news bulletins and other secondary sources. If any of the information listed within is incorrect or you would like to have the post removed, please contact our law firm as soon as possible so that we can make corrections or remove the post.
 Disclaimer: At Vaughan Law Group, our attorneys wish to provide useful information to families who have found themselves in similar situations after an accident. We would also like to honor victims who have received injuries or have lost their lives in Florida accidents. The photographs depicted in these posts are not representative of the actual accident scene.