Altoona, FL – Fatal Motorcycle Crash at Ravenswood Rd and Treadwell Ave
Orlando Legal News
Altoona, FL (August 20, 2020) – On Wednesday afternoon, August 19, a teenager was killed in a fatal motorcycle crash at an Altoona intersection.
The Florida Highway Patrol confirmed that the accident happened as a local 16-year-old girl was driving north on a motorcycle at the intersection of Ravenswood Road and Treadwell Avenue. A sedan came through the intersection, which is when both vehicles collided with one another.
Paramedics and numerous other responders were immediately dispatched to the scene of the accident. They confirmed that the girl passed away at the scene of the accident due to traumatic injuries.
The 16-year-old male from Leesburg who was driving the sedan was not injured in the crash. He remained at the scene of the accident to cooperate with the police.
The investigation into the circumstances of the collision continues.
We would like to offer our deepest condolences to the family of the deceased victim at this time.
Motorcycle Accidents in Florida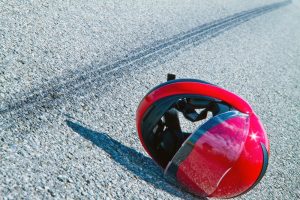 Hundreds of people lose their lives in Florida motorcycle accidents every single year. In just one recent year's time, over 10,000 motorcycle accidents took place in the entire state of Florida, many of which led to serious injuries and even fatalities in some cases. Motorcyclists are some of the most at-risk parties on our roads, which means that a victim could be killed in the blink of an eye when involved in a collision with another vehicle. It is never easy for family members to lose somebody closest to them in an accident. These collisions can leave a huge impact on a person's life, which is why families are urged to speak with a knowledgeable attorney about how they can move forward.
When families have had to say goodbye to a loved one prematurely due to a motorcycle accident, they may wonder how they can start to pick up the pieces. As you are grieving your losses, you may find that you are on the hook for a wide array of bills that you might not be able to afford to pay on your own. By speaking with a skilled wrongful death attorney in Florida, you may find that you are actually eligible for a wide array of aspects like medical expenses, lost income, pain and suffering, funeral costs, and more. These aspects can help you and your family get back on your feet after you have lost a loved one in an unexpected accident.
At Florida's Vaughan Law Group, our skilled accident attorneys are here to help those injured in motorcycle collisions and many other types of accidents within the state of Florida. We understand that you are likely facing many challenges and want you to know that you do not have to face the complex legal system all on your own. Our attorneys will ensure that your rights are protected every step of the way as you navigate the legal system and work toward reimbursement for your losses. If you have lost a loved one in an accident, please contact us at (407) 648-1426 or https://vaughanpa.com/contact-information/ to find out how we can help you.
Note: The information available within these posts has been supplied from outside sources for use by Vaughan Law Group. As such, all information has not been independently verified but has instead been gathered from news bulletins and other secondary sources. If any of the information listed within is incorrect or you would like to have the post removed, please contact our law firm as soon as possible so that we can make corrections or remove the post.
 Disclaimer: At Vaughan Law Group, our attorneys wish to provide useful information to families who have found themselves in similar situations after an accident. We would also like to honor victims who have received injuries or have lost their lives in Florida accidents. The photographs depicted in these posts are not representative of the actual accident scene.