Why Should I Hire a Workers Compensation and Personal Injury Attorney?
So, you've decided that you want to file a lawsuit. That's an important first step. The next thing you should to do is hire an experienced attorney. You may be able to get some money on your own. However, if you want to maximize your award or settlement you need to let a personal injury attorney handle your case.
Common Types of Personal Injury, Workers' Compensation and Consumer Law Cases in Orlando, FL
What Our Clients Are Saying
They took great care of me while my case was ongoing always there for me. Mr.Vaughan is. Simply the best in my book and in the end got me a great settlement. When that other law group told me my case was worthless you.know them m&m to all of you at Vaughan law group thanks for everything.
Vaughan law group handled my work comp case perfectly. Work comp tried every dirty trick in the book but Tom was diligent in every part of the way and got me everything that they were keeping from me from back pay to me settlement. The firm was very professional and treated me respect and took every phone call and walked me through the whole process. I am very grateful for everything they did for me and now I'm back to my normal life feeling great again. I would highly recommend Vaughan law group for all your legal needs. Thanks Tom. I am forever grateful.
Vaughan Law group changed my life. Mr. Vaughan stood by my side thru the whole process. Workman Comp didn't want to do anything for me, that all changed when he got involved
Vaughan Law Group is the absolute best and Mr. Vaughan is THE MAN!!!!
I have an excellent opinion of my lawyer, Thomas Vaughan. His form, character, and all the work he did in my case was unconditional. I have been delighted with everything I have done for me. I spent two years with him and I was by my side during the whole process. If someone needs a lawyer, I recommend Thomas Vaughan for any legal help they need.
Vaughn Law Group is one of the best Lawyers in Florida and very professional at what they do. I appreciate everything that they have done for me and would definitely recommend them to anyone who's looking for legal help.
Job Accident Attorney Maitland
The success of Vaughan Law Group is built on many years practicing, numerous satisfied clients, and favorable results. If you need excellent legal representation regarding a job accident matter, Vaughan Law Group can help you. Clients in the Maitland area who want help with the outcome in their job accident case should call to discuss all their options.
Clients from the Maitland area should trust the compassion and drive Vaughan Law Group delivers towards each job accident case. If you are a victim of an injury caused by negligence, call to speak to a qualified attorney today./p>
Vaughan Law Group is a law firm that will assist clients with their job accident cases. In most job accident cases, they are out-of-pocket medical expenses, which health insurance does not cover. At the same time, Maitland area clients may have injuries that keep them from earning a steady income. If you or someone you love has suffered an injury, Vaughan Law Group will provide an attorney that will fight for your deserved reimbursement.
When you have experienced an accident in which you suffered a personal injury, you need a Maitland personal injury attorney working on your behalf who has experience representing clients in matters like yours. Every client receives the personal and proper attention they deserve. Call today to receive a free consultation.
Vaughan Law Group
121 S Orange Ave #900
Orlando, FL 32801
(407) 648-4535
Related Articles:
Brain Injuries Attorney Leesburg FL
,
Job Accident Attorney Maitland FL
,
Knee and Shoulder Injuries Attorney Tavares FL
,
Paraplegia Attorney Orlando FL
,
Tractor Trailer Accident Attorney Deltona FL
,
Workers Comp Attorney Altamonte Springs FL
,
Amputations Lawyer Deltona FL
,
Amputations Lawyer Orlando FL
,
Auto Accident Lawyer Sanford FL
,
Injury Lawyer Sanford FL
,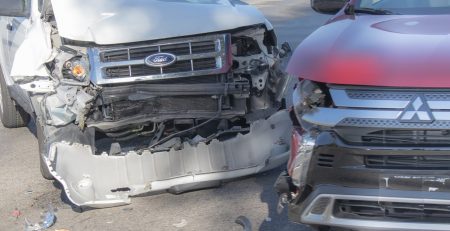 Orlando, FL (August 9, 2020) – Around 11:26 a.m. this morning, a car accident with injuries took place at... read more